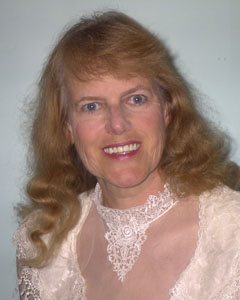 Betsy Gotta of North Brunswick, New Jersey has been square dancing since 1952 and calling since 1962. As a full-time caller Betsy currently calls regularly for 5 square dance clubs, calls all programs from Contra through C-3B and is an accredited Callerlab Caller Coach.
Averaging approximately 300 dances/classes per year, in addition to her regular home calling program, Betsy travels throughout the United States & Canada for guest calling engagements, weekends, festivals, and callers' schools. Betsy also is the featured caller for instructional videos produced by Square Dance Videos Inc. and sold by Gottadance Videos, and has recorded for County Line and Desert Gold Records.
Betsy is a former Vice-Chairman of CALLERLAB. She is a founding member of the Callers' Council of NJ, a charter member of the Square Dance Council of NJ (and it's current Chairman), and with her husband Roy, a member of the Northern NJ Round Dance Leader's Council and Roundalab.
In 2001, at the IAGSDC Convention in Vancouver, Betsy received the Golden Boot Award, for her efforts to bridge the gap between gay and straight square dance clubs.
 In 2006, at the CALLERLAB Convention in Charlotte, Betsy received the Milestone Award, CALLERLAB's highest honor, for her numerous contributions to the square dance activity.
At the 2012 National Square Dance Convention in Spokane, WA Betsy was honored by the National Executive Committee for her Support, Devotion and Calling at the National Square Dance Convention 1963-2012.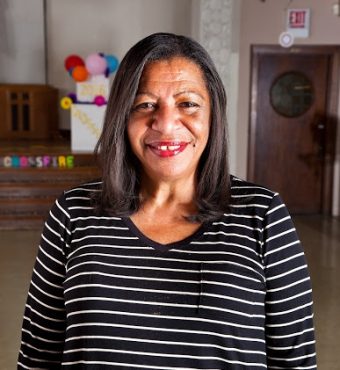 Saundra (or Sandie, but never Sandra or Sandy) was born and raised on the South Side of Chicago. She first started square dancing when she was 8 years old as a Girl Scout. The leader of the troop happened to be world famous square dance caller Swersie Norris. Swersie taught square dancing to youth groups and coached boy's basketball and baseball. In fact, that's how Swersie found dance partners for the girls; she would make the boys dance with them before they could play ball!
After going to college, Sandie returned to square dancing in 1978. She went back to a Beginners class Swersie was teaching. To everyone's surprise, she wound up directing traffic in the square, and by the next October Sandie had gone from non-dancer to C4 in one year! In the summer of 1980, Sandie called her first National Convention in Memphis and proceeded to establish herself as one of the premiere callers in the country. Sandie is internationally known, having called in Japan, Germany, Sweden, Denmark, Canada and Mexico.
"Then the founder of Chi-Town called and said they wanted to hire me to call a dance. I said 'Sure, let me get a calendar.' And he said, 'Just a minute, I have something to tell you. We're a gay club.' My comment to him was, 'And I'm a black caller. You still want me to get the calendar?'
Saundra marches to the beat of her own drummer and what you see is what you get. In a 2011 interview she stated, "I've never liked country music. Nor have I ever liked traditional square-dance clothes, petticoats and whatever. In my repertoire right now is Cee-Lo Green, 'Forget You.' 'Disco Inferno,' by Tina Turner. Some stuff by Lady Gaga." What she likes is great dancing, and that's what you get.