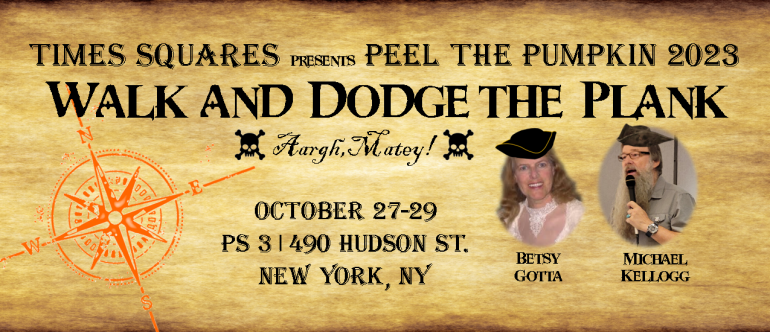 Please join Times Squares for a jolly good time on the high seas as we set sail into a new chapter of Peel the Pumpkin history. The weekend is scheduled for October 27-29, 2023, so mark your calendar.
We dock at PS3 for a full weekend of dancing Mainstream through Challenge 1 with callers Betsy Gotta (NJ) and Michael Kellogg (CA). Besides dancing, optional activities include a Saturday morning walk tour of the Village and a Sunday morning brunch at a favorite local eatery.
The weekend has a pirate theme, so get creative with outfits for the costume contest on Saturday night. Yo ho ho!!
REGISTRATION
$80 EARLY until 2023 January 31
$100 STANDARD until 2023 July 31
$120 LATE until 2023 October 27