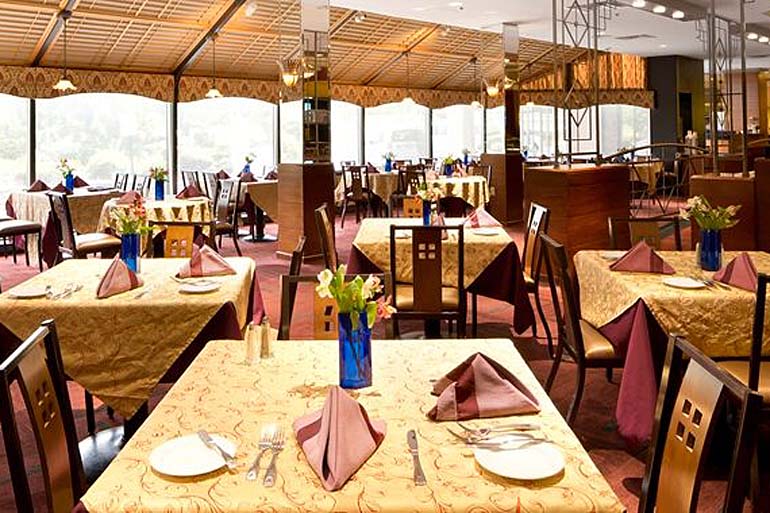 A variety of dining options are available within the hotel. Two restaurants are available: Cafe Milano and SUGI Japanese restaurant. For more information visit the hotel dining page.
We have arranged special discount for some meals during the Peel the Pumpkin weekend.
Breakfast
During your stay at the hotel under the Peel the Pumpkin special rate, full American breakfast buffet is available at a rate of $14.00 inclusive (This is a discount off the hotel regular rate of $18.50).
Lunch on Saturday 10/27/2018
Lunch is available from the regular menu at the Cafe Milano on the first floor. The hotel will also offer boxed lunches for $12 (inclusive) at a room adjacent to the dance halls. The following is an example of sandwiches offered at Peel the Pumpkin 2018
Boxed Lunch
one of the following sandwiches
Virginia Ham and Provolone Cheese with Lettuce and Tomato on Kaiser Roll
Turkey & Swiss Wrap
Tuna Salad with Lettuce and Tomato on Croissant
Grilled Vegetable on Ciabatta
plus a cookie and a bag of chips
$12
Beverages
Assorted Regular and Diet Soda, Bottled Water
$1.00 Each
Other Meals
At other times, meals are available at the Cafe Milano and SUGI Japanese restaurant.
Lobby Bar and Late Night
The Atrium Lounge will remain open until 1AM on Friday and Saturday Night. A Specialty Drink (TBA) created specifically for Peel the Pumpkin will be served and lite snack offerings will be available.