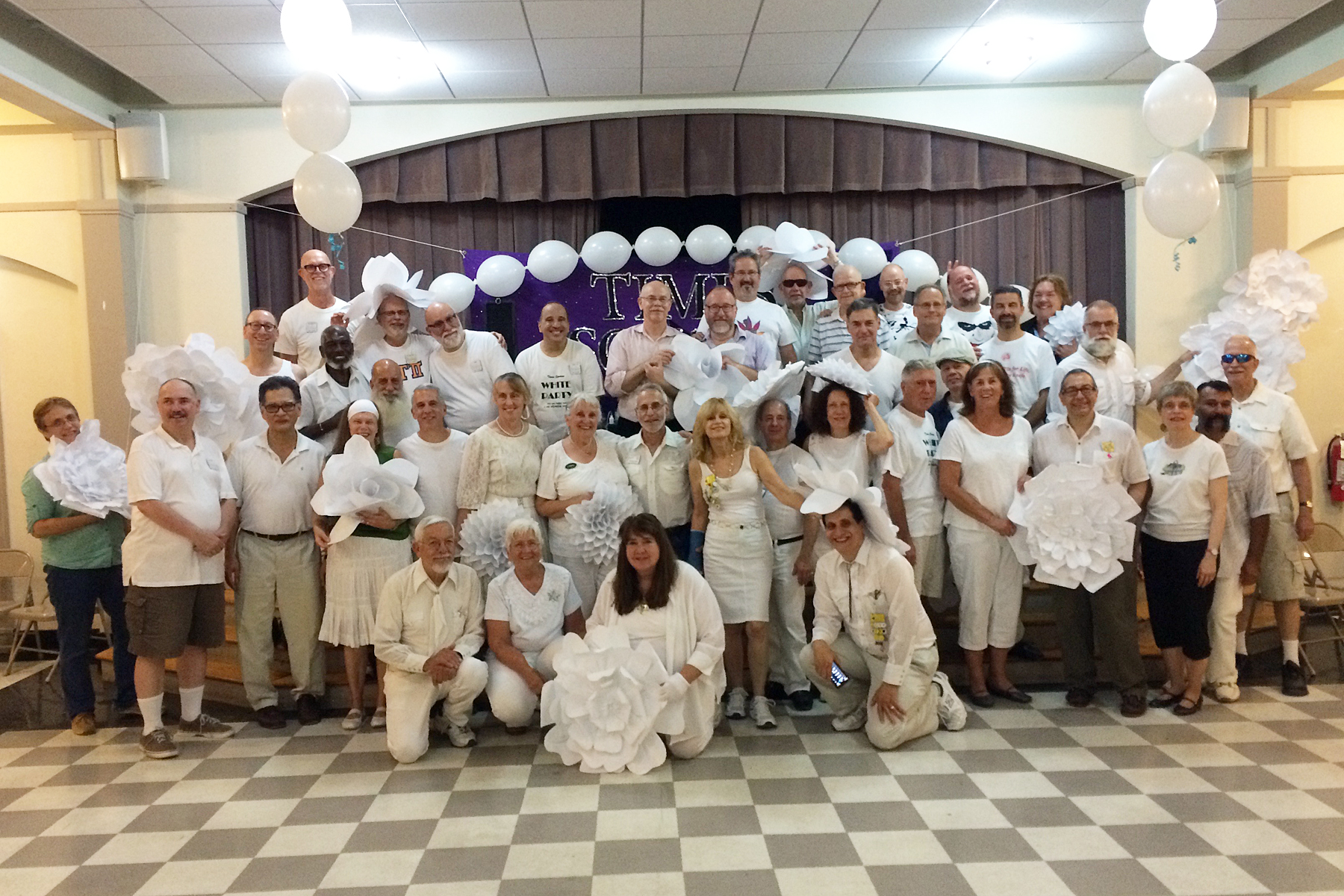 Dayle Hodge had to admit that it's practically impossible to remember who's dancing with whom, or how to get couples home, when everyone is wearing white. With Larry Caputo's white balloons, Warren Livesley's white flowers, and Bruce Smith's delicious white refreshments the whole evening was awash in white.
Our visitors from the Northern New Jersey Square Dance Association added sparkle to the event. It's always more fun to dance when friends come to visit. Thanks guys!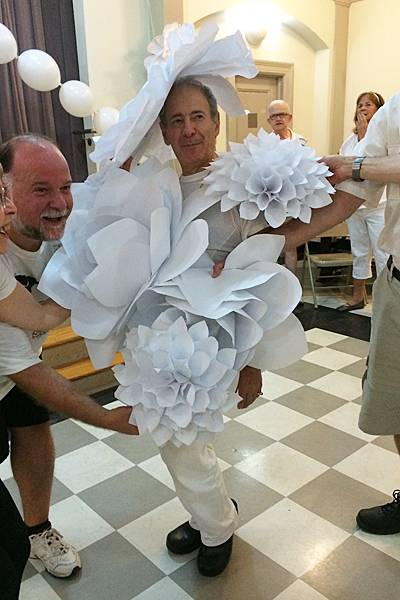 Michael Coan took the white party theme to it's highest point when he was all festooned with flowers and struck a haute couture fashion pose.