There was a time when many IAGSDC clubs had exhibition squares that performed at gatherings. Here's an article about one from Times Squares.
Yes, folks, they're back and the Times Squares has got 'em … those fabulous dancing Von Trapps!!

On Saturday, April 19, Pauline Plummer (aka Maria), and her seven Von Trapp boys performed for the New Jersey Square Dance Convention. Since the convention staff failed to provide us with the lavish accommodations called for in our contract, we took over the men's locker room and yes, Pauline was in there with us! We even had our final run through in the showers!! As we approached the dance floor in our chic Price Jepsen originals, we got lots of quizzical looks from the polyestered and crinolined conventioneers. But once the music started, we were more than forgiven for our non-traditional square dance attire. The crowd went wild enjoying the music, dancing and comic mugging of the performers.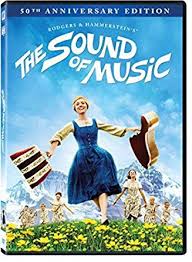 The Von Trapp's next scheduled appearance will be in Las Vegas. I won't be able to attend the convention this year, so Todd Fellegy has agreed to fill in at the microphone. We are looking for two understudies to attend the pre-convention rehearsals. In Trenton, Greeley "Ruby Keeler" Walker stepped in for an ailing Michael Coan and learned the part in just 1-1/2 rehearsals! Sometimes understudies DO get a chance to enjoy the spotlight. So, if you're interested call me.
After that, we'll probably retire our "curtain-hosen" until the year 2000 when the National Square Dance Convention comes to Baltimore. But that's another story!!- Nick Martellacci