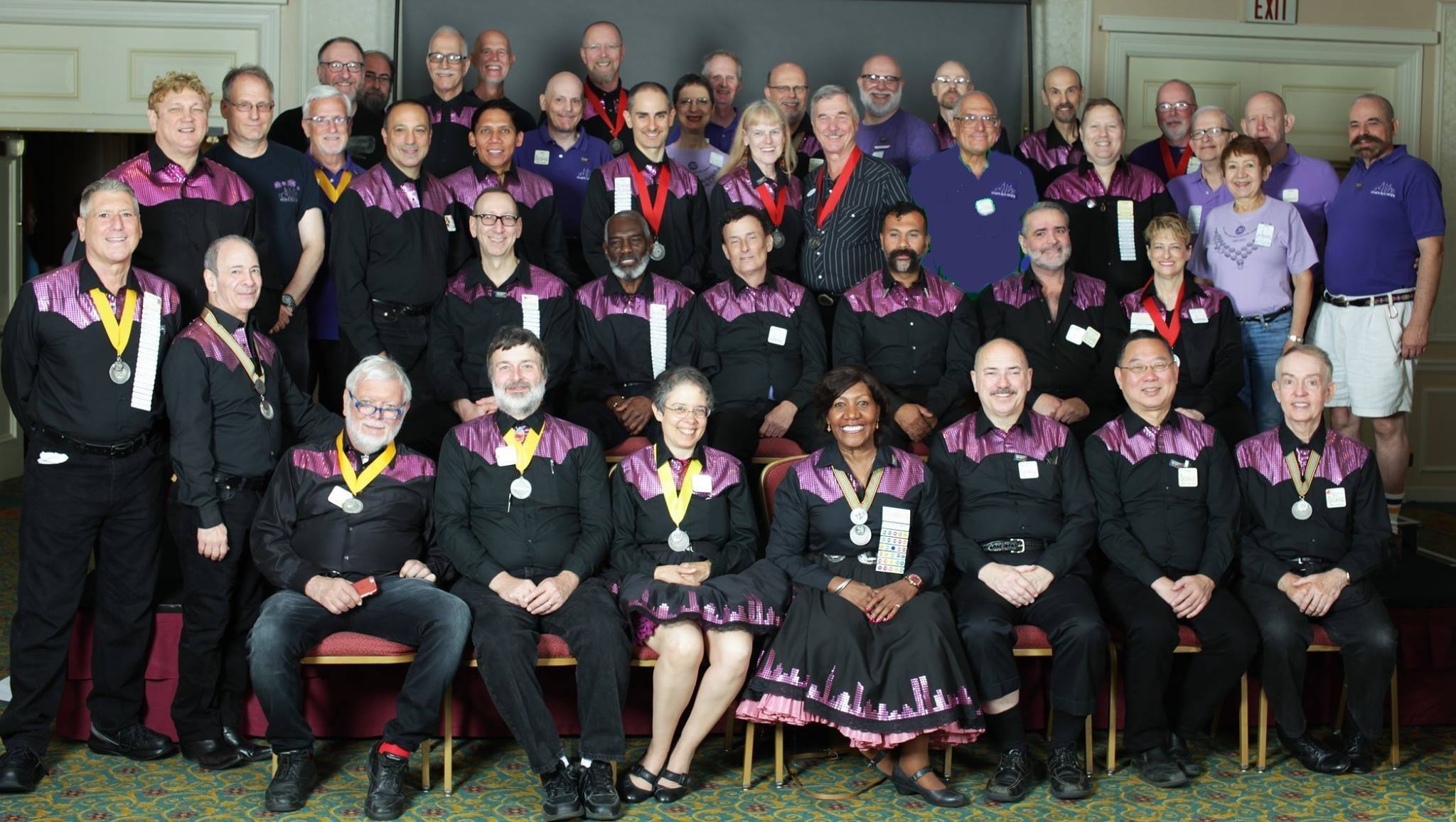 We got to don our lavender sequined uniforms and strut our stuff from July 1-4 in Toronto, Canada at the International Association of Gay Square Dance Clubs (IAGSDC) annual convention, Maple Leafs Regroup. Over 800 dancers from around the world danced to the fast-moving calling of top-flight national callers including Saundra Bryant, Vic Ceder, Barry Clasper, and Dayle Hodge.
The venue, The Fairmont Royal York, located right downtown continues to epitomize gracious hospitality as one of the most luxurious hotels in Toronto. Although the years have brought changes, many features are still intact – the magnificent hand-painted ceilings, the travertine pillars, ornate furnishings, crystal chandeliers and wall hangings. The opulence was quite a contrast to the t-shirts and shorts everyone wore to dance.
It was a fun-filled weekend encompassing Canada Day, the Fourth of July, and the Gay Pride Parade. There were maple leaf flags and rainbow flags fluttering all over the city. The Pride Parade is as raucous in Toronto as it is in New York City. This was the first parade in which a current sitting Prime Minister marched. And, yes, Justin Trudeau is as handsome in person as he is in the news photos.
Save