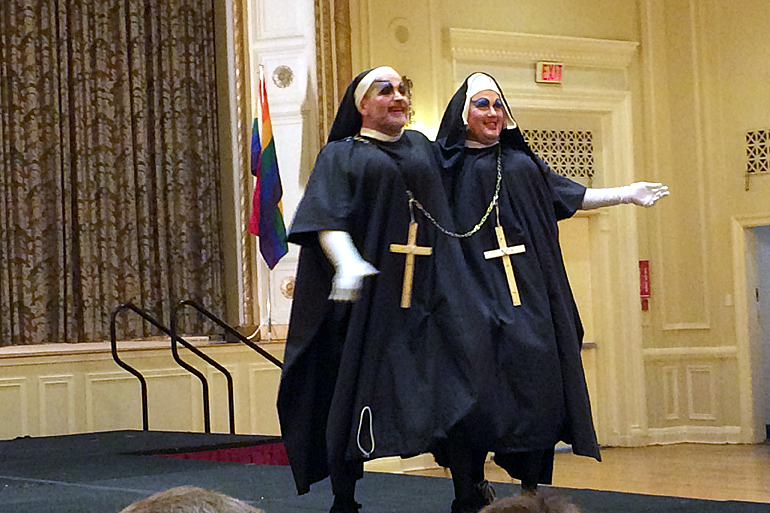 Sisters Ivanna and Igotta Barf (more commonly known as Mark Doyaga and Perry Shore) performed at the 2016 IAGSDC Maple Leaf Regroup Square Dance Convention July 2nd 2016 in Toronto. The conjoined duo seem to have taken the veil and appeared as nuns singing "Sisters". One can only imagine what will happen in their next reincarnation.
Virginia Ham, who for many years danced with Times Squares, joined the likes of Jackie Kennedy and Audrey Hepburn by sporting a beehive hairdo in honor of its creator, Margaret Vinci Heldt, who passed away this year at age 98. Long live the beehive.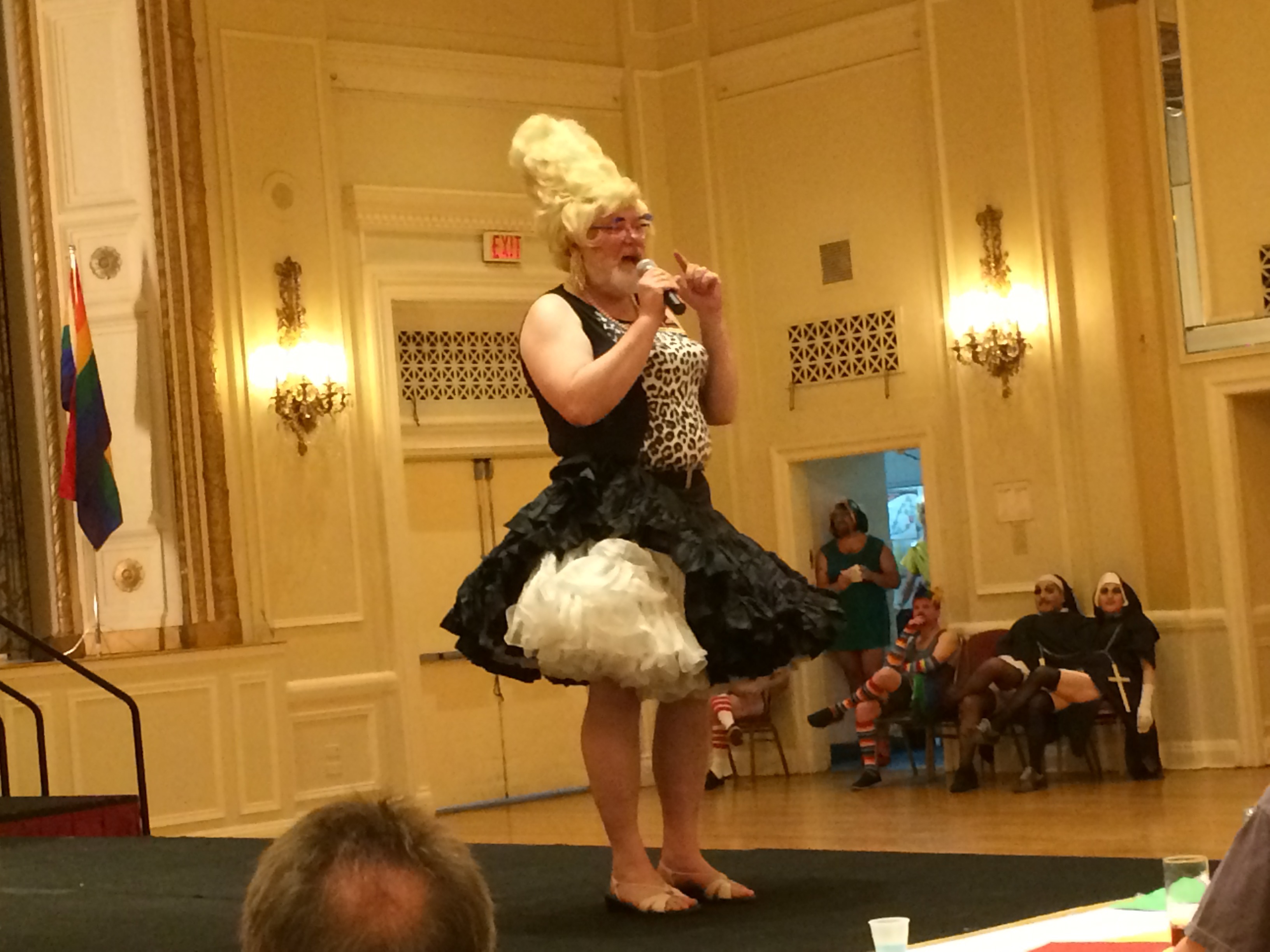 And we don't know how Bob Bauer and Ping got caught up in the midst of this bevy of bathing beauties advertising next year's convention is Palm Springs, CA.