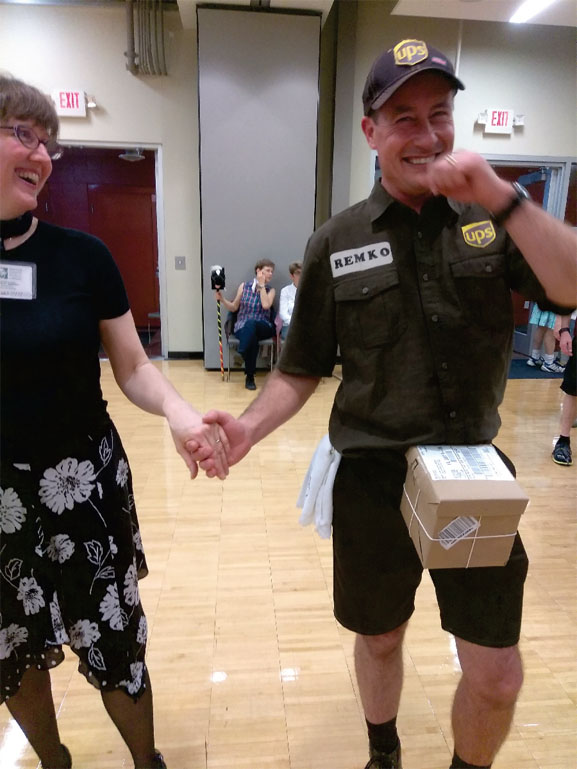 Decatur GA, Jan. 13-15 2017. "As God is my witness, I'll never be hungry again". I think Hotlanta Squares took Scarlett O'Hara's words from Gone With The Wind to heart for Promenade Down Peachtree 2017 (and 2016, 2015, 2014, and all the other PDPs going back). This fine weekend of dancing, featuring premiere callers Dayle Hodge (MD), Michael Maltenfort (IL), and John Marshall(VA) was punctuated with fine eating throughout, and displayed the generous spirit of Southern Hospitality at its best. Friday night munchies, billed as pot luck "appetizers", were quite substantial replete with crock pots; a hefty Continental Style breakfast fortified on Saturday morning; pre-ordered box lunches and salads (mine was turkey panini) including scrumptious red-velvet cookies were distributed at noon; and Club Volunteers served the catered Sunday Brunch, with cookie platters revealed before the last dance ended at 2 PM. It was great to have John Marshall back calling, with high energy and good spirits.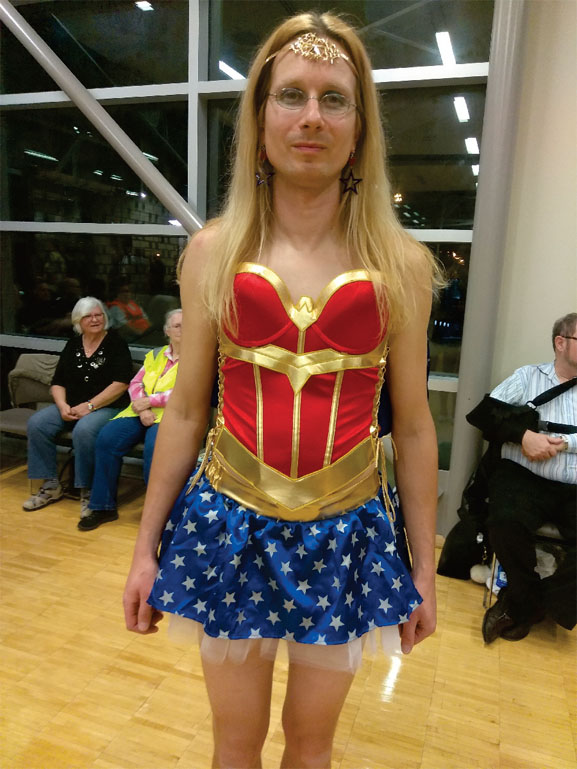 MS through C2 Programs were amply represented in the schedule. Workshops took place on Saturday morning and all-skates ended each dance-day. A list of calls learned, given to the callers accommodated the new C1 Classs, and A1 tips allowed for inclusion of those new dancers. Two-hour meal breaks on Saturday provided rest and socializing time with friends from Ottawa, Pennsylvania, Texas, Florida, North Carolina, and other far away places. Wally R and I were the only Times Squares members in attendance.
Organizer Mike Shagina did a fine job coordinating his volunteer crew, and gave heartfelt thanks to them at the brief closing ceremony. Mike is now Hotlanta's Club Caller, teaching all Programs, calling dances, and putting on Promenade Down Peachtree.
"It Takes A Village – Your Profession or Desired Profession" set the tone for the Saturday Night Costume Dance and uniforms of all kinds abounded. From hard hats, to Wonder Woman and the clergy to Carmen Miranda, the creative and festive force was at work. The humpy UPS Man delivering a box of surprises strapped at waist level, walked away with the First Prize money. Baskets categories spanned the ever popular chocolate, liquor and Fly In Registrations – my $5 investment garnered AC/DC – – and Ed G.(IS) held the winning ticket for the Saturday night $250 50/50 pot! There are plenty of pictures in Albums on my Facebook page, so look it up and see all the terrific costumes!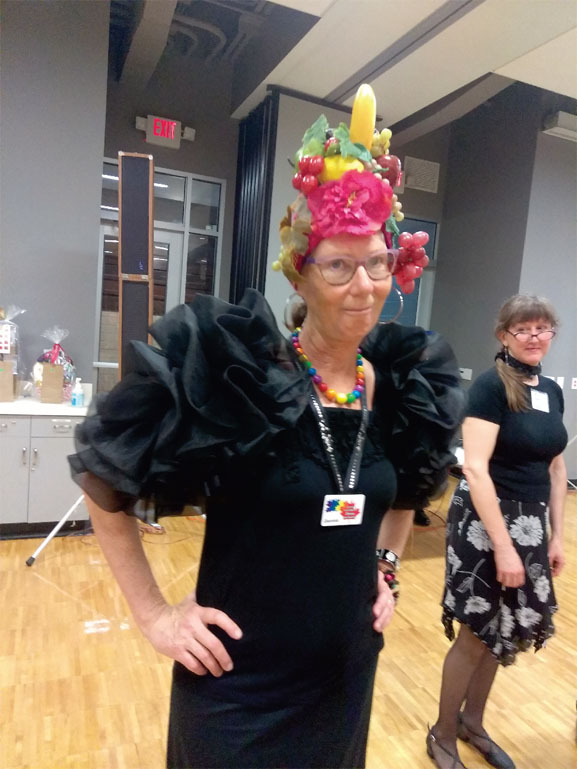 This year, as last, we went overnight on Amtrak in a sleeper car. It's a wonderful adventure, little more expensive than airfare, and much more civilized. All meals are included, served by a waiter in the dining car at your reserved time, and an attendant takes care of your every need. This year there was not an official Host Hotel, but you may be able to get a discounted rate through AAA or some other organization at the Marriott where Hotlanta usually gets a block at a reduced rate. Many people stayed at the Motel 8, down the street from the Marriott, which are both within walking distance of the festivities at the Decatur Recreation Center. Motel 8 guests seemed to like it, and there were no complaints at $72/night. Decatur is easily accessible by MARTA, their Metro system from the airport for $2.50 and about an hour travel time with one transfer. Since we came into downtown Atlanta by Amtrak, and the train station is not located near a MARTA stop, we took a handy UBER directly to Decatur in less than 20 minutes for $16, well worth the investment.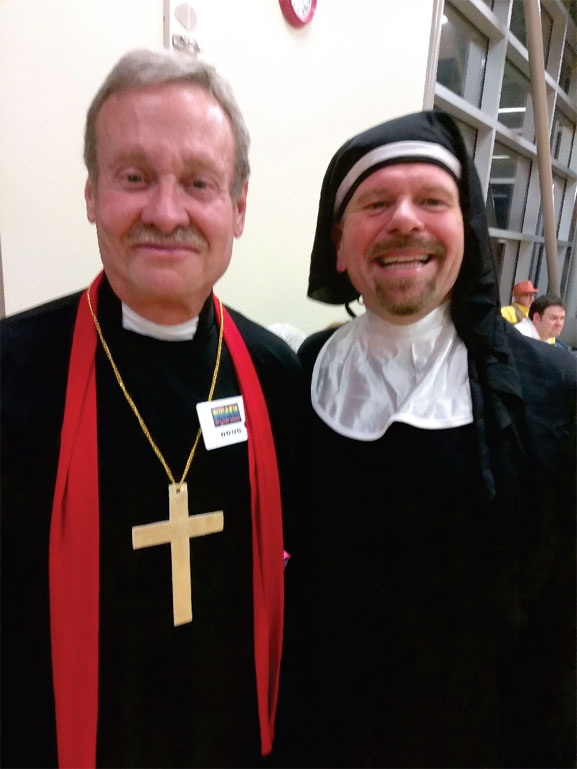 Hotlanta Squares really exhibit a sense of teamwork in putting on PDP. They work together, tirelessly, always cordial, warm, friendly, welcoming, and most of all, always smiling. That Southern Hospitality thing is not a myth, it is without a doubt real, and I experience it every time I go to Promenade Down Peachtree. They make you feel like you've been welcomed into their family, and are determined that you will have a good time, and you will! Next year, the theme is "Carnival", Jan. 12-14, 2018 with veteran callers Johnny Preston, Tom Miller and Chris Phillips, so, you'll be dancing with the best of the best. The $90 early registration is in effect until Feb. 28 with the top fee at $130.
Click here to view the registration form. So get your registration and airfare or train tickets as soon as possible and remember, "Tomorrow is another day…"