I'm getting old. Lost luggage, misplaced hotel reservations, and taxi drivers who take you on a city tour instead of the three blocks from the station to your hotel all used to be part of the adventure of traveling. Now, they're just annoying. Maybe it's time to chill and take an ocean cruise.
Susan and Jeff Kaufman, a couple who dance with Independence Squares, were telling me about a great opportunity at last Saturday's Combo Dance. They are sponsoring a nine-night square dance cruise beginning on May 3, 2018. That gives me time so save my pennies. But I may not need that much time. It's only $1378.95 per person for a cabin with an ocean view! Nine nights in a good hotel could cost you almost as much. And all the meals are included.
But what about the dancing? Who's calling? Sandie Bryant and Tim Crawford. Enough said. I'm there. Twenty hours of dancing.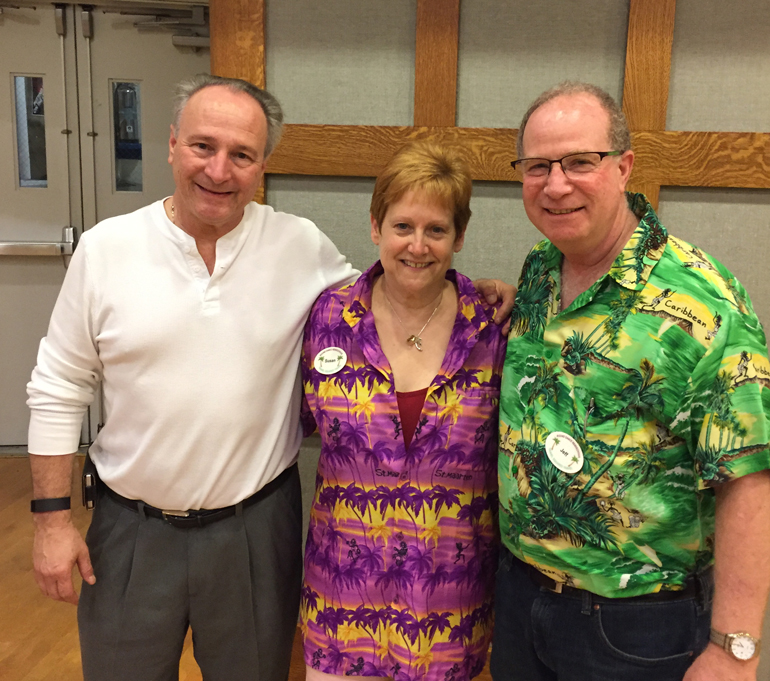 The ship leaves from Cape Liberty, the cruise ship dock in Bayonne, NJ, so there's no round-trip airfare just to get to the ship. And the ship stops in Bermuda, St. Maarten, Puerto Rico, and Haiti. Wow!
Times Squares member, George Voorhis, went on their last cruise and has already signed up to go again. I may be next in line.
For more information go to their website at www.travelsquaredtravel.com.
Save