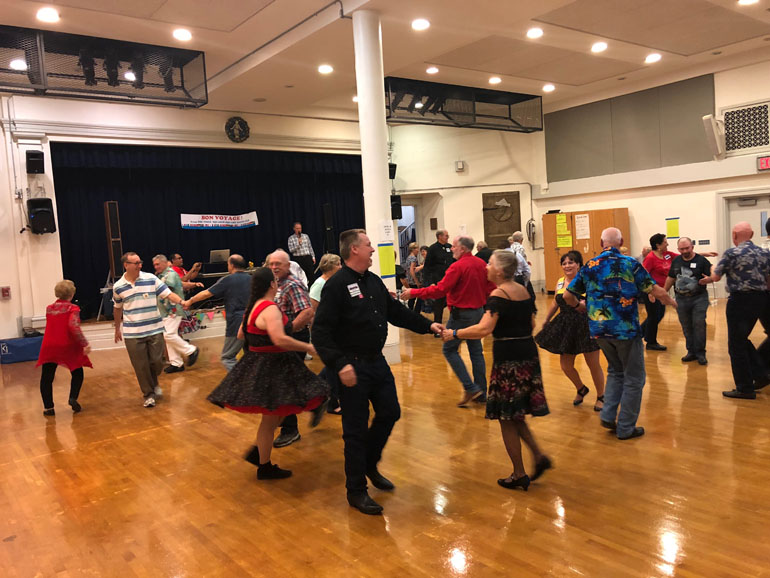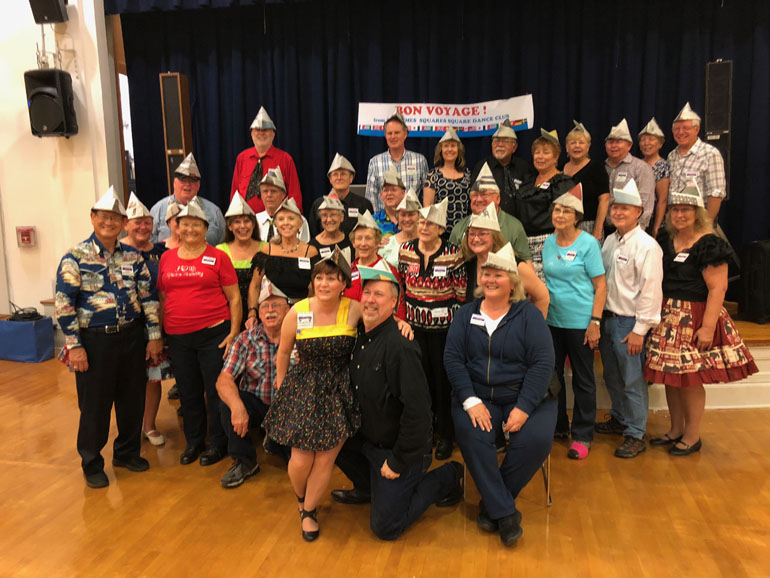 Overheard at our recent dance:
"I forgot how much fun it is to be surrounded by squares and dance in a full hall."
It was all hands on deck as Times Squares hosted a Bon Voyage dance for a group of dancers from California the night before they set sail on a Fall Foliage cruise up the east coast to Halifax, Nova Scotia. The trip's organizer, square dance caller David Mee, and four squares of travelers joined us for the dance. David offered to call, and it's always great to dance to a new caller. His calling was challenging without being overwhelming and he has a great singing voice. We hope he returns to New York soon, so we can dance to him again.
Kudos to George Voorhis for all his hard work to make this event such a success. The hall was decorated beautifully with bon voyage banners and luggage with stickers from far off destinations. And the cake was delicious.