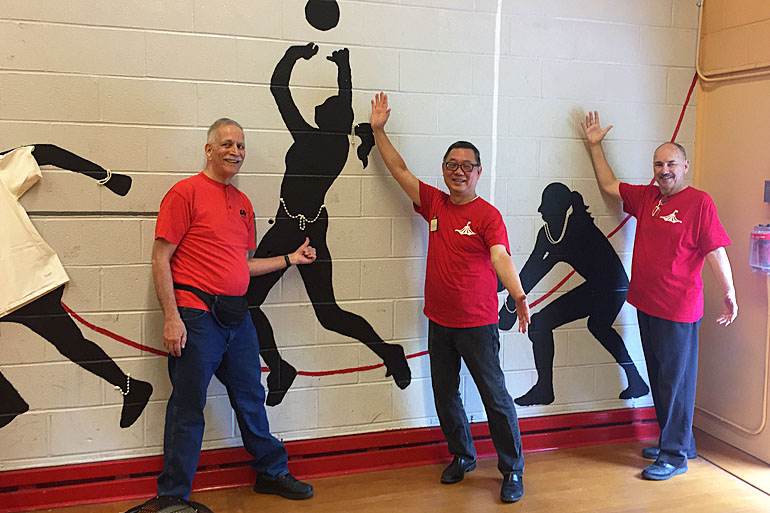 Times Squares members Bill Wolff, Kian-Lam Kho and I attended Triangle Squares' "Pearl Promenade" fly-in over Memorial Day in Toronto. Everyone was very friendly and we had great fun dancing to Vic Ceder and Don St. Jean, their club caller.
What really impressed me were the decorations. It was a weekend of pearls, pearls, and more pearls. The gym at the school where we danced was cut in half with one door leading to one hall and the adjacent door to the other. The doors were decorated like St. Peter's pearly gates and you were ushered into square dance heaven by one of the angelic callers. The gym walls themselves were painted with silhouettes of athletes who wore pearl accessories for the weekend.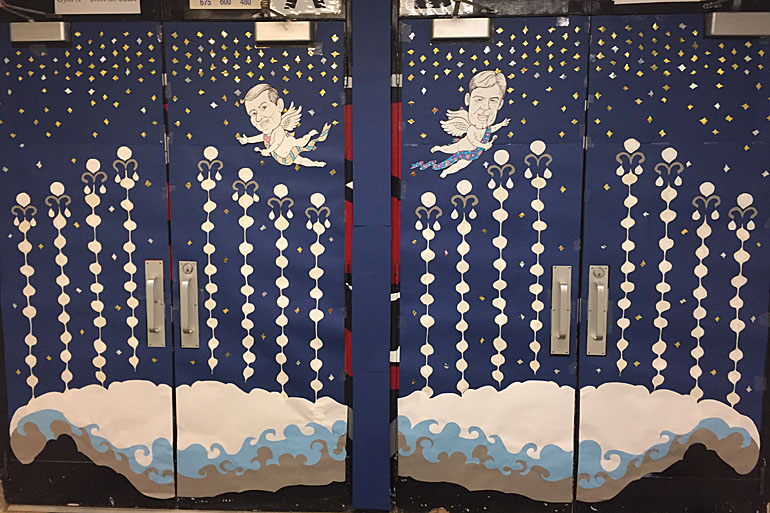 In the hallway there was a photo spot where you could dress up like the Girl with the Pearl Earring by the Dutch Golden Age painter,  Johannes Vermeer.